---

Form
Printer friendly
---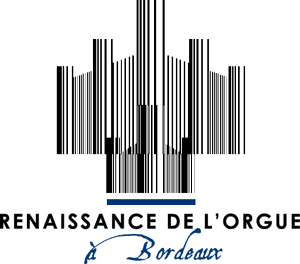 Nouveau site
---
International Session DOM BEDOS

The International Session "Dom Bedos" will be held at Bordeaux Sainte-Croix from
14th to 18th September 2010

Registered participants (players) organists of all nationalities without age limit.
Registered (non-playing) participants : everybody


The number of registered participants (players) is limited to 25. There is no limit to the number of non-playing participants.
The players participants must send a complete application dossier to the address of the Session including the application form, duly completed and signed, advance payment and a curriculum vitae written out in French or in English.
Deadline for application : June 30th 2010


Professor: James David Christie, Oberlin College, USA



The organ at the Abbey Church of Sainte-Croix, Bordeaux


François Bedos de Celles, Benedictine monk, theoretician and organ builder-built during the 18th century a great 16ft. organ in the Abbey Church of Ste-Croix, Bordeaux. This outstanding instrument, a listed historical organ has come to us after the vicissitudes of time in a very bad condition, but relatively intact.

The perfect restauration of this unique masterpiece left to us by the genial monk, was carried out in the organbuilding workshop of Pascal Quoirin. The case as well as the instrument itself could eventually display their former splendour. The completion of this rehabilitation was celebrated in May 1997.

The concept of an Academy and an Interpretation Competition basically centered on the french Classical Organ Music was immediatly adopted. The Academy will take place every two years; the Interpretation competition will be held every four years alterning with a Composition.

François ESPINASSE, professor of organ to the Conservatoire National Supérieur de Musique de Lyon, is the permanent artistic adviser of Association for the organization of these activities.

Classical French Music (musique française) :

Nicolas de Grigny
- Livre d'orgue (la Messe et les cinq Hymnes)
presentation de la nouvelle édition de Dr. Sean Redrow, selon les manuscripts de J. S. Bach et Walther (Wayne Leupold Editions, USA, 2010)


Louis Clerambault
- Livre d'orgue (les 2 Suites)


D'Aquin
- Noels (participants choice)


François Couperin
- Les Deux Messes (Paroisses et Couvents)


Charles Piroye
- Les pièces d'orgue (Editions Ars Musicae)

Music outside of France (musique nord allemande):

Buxtehude
- Complete works (participants choice); presentation of the new volume of Chorale based compositions published by Broude (2010).


Sweelinck
- Complete works (participants choice); edition recommended : Vogel-Dirksen published by Breitkopf


Organs available to the players


The Dom Bedos organ at Sainte-Croix. Organs, harpsichords and pianos at the "Conservatoire National de Région de Bordeaux".



Playing participants : 240 euro
Non playing : 140 euro


A advance of payment of 50 euro is required.
This amount will be reimbursed in the case of a cancellation before July 31st 2010.




Hotel information to be given upon request.
University-like lodging possibility for participants who formulate their request on the application form.